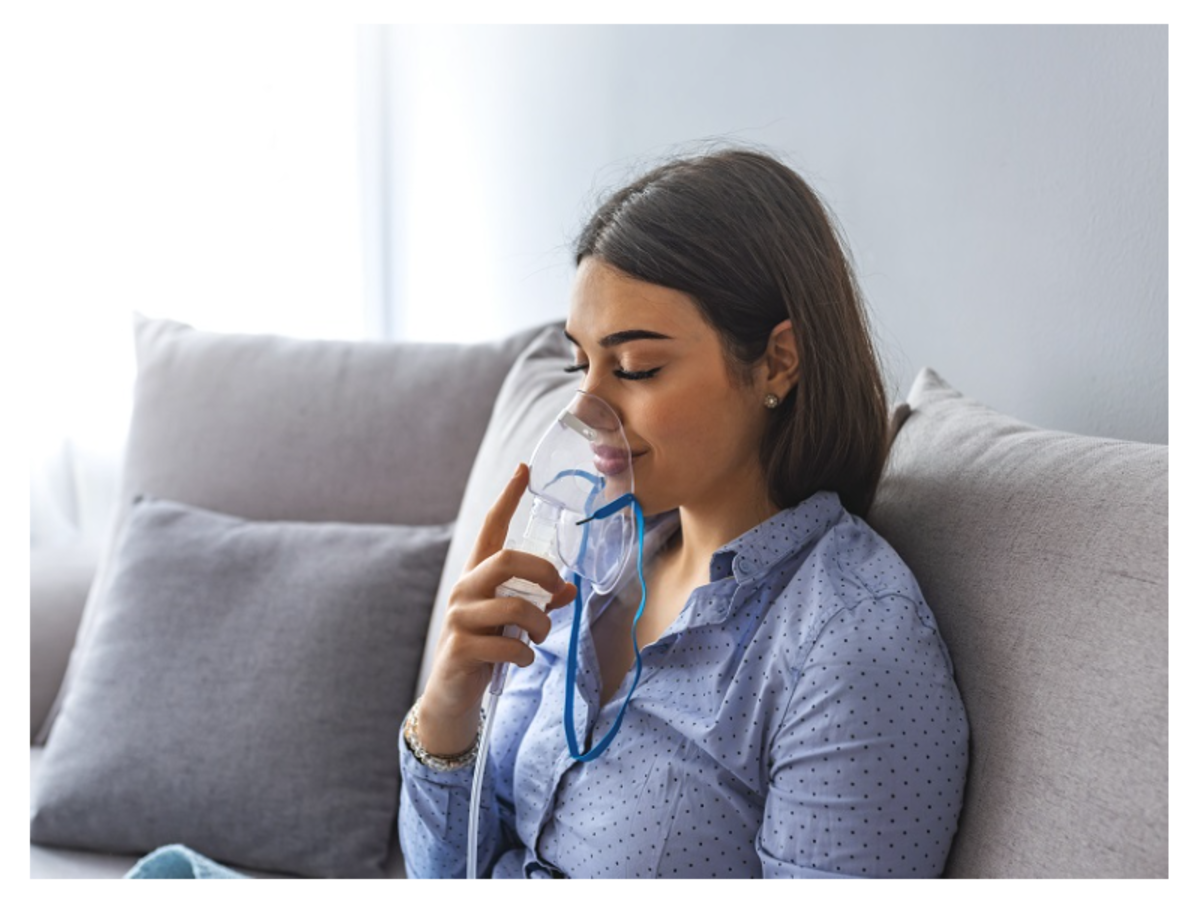 NEBULIZATION DURING TRAVEL
Every year, an increasing number of people including those with respiratory issues are travelling. There have been several reports of poor and suffocating air quality and the potential risks of respiratory infections transmission during travel. However, not much importance was given to them.
But with the advent of viral infections, influenza outbreaks, and severe acute respiratory syndrome, the issue is getting heightened importance.
Living with a respiratory disease can be challenging. Travelling with it can be overwhelming. Hence, medical experts recommend that those with respiratory issues should travel only after a thorough check-up and approval from a qualified doctor.
Thankfully, the availability of nebulizers today has made travelling much easier and comfortable. They are lightweight, sleek, and easy to carry and operate even when travelling.
WHAT TO FOLLOW WHEN TRAVELLING WITH A NEBULIZER?
You need to follow certain guidelines when travelling with a nebulizer. This will guarantee proper nebulization.
First and foremost, you must go for a medical check-up before travelling. Your doctor will assess your medical condition and then accordingly will adjust your medication dosage. This is critical especially if your case is a chronic condition.

Secondly, you must check whether all the parts of the nebulizer kit like face mask/mouthpiece, compressor, etc, have been packed properly or not. In case, you're travelling with a portable nebulizer, ensure that its one that can be easily plugged into a power bank or a vehicle's accessory power outlet. 
Once you're sure that they are packed appropriately, you should
Pack the kit preferably in a bubble-wrap. This will help to prevent its breakage or damage. Else, you can pack it inside its carrying case. In case, you're carrying a portable, lightweight nebulizer, pack it carefully in a pouch or as per the storage instructions mentioned by the manufacturer. AVOID packing the nebulizer kit in your checked luggage when flying. Instead, you should keep it closely with you in your carry-on bag. This will prevent it from getting damaged.
Label your nebulizer case with your name and contact details. This will come in handy when it is missing or lost.


Carry an adapter. This is required only if you're travelling to a country outside your native nation.


Take along all the needed medicines in sufficient quantity for nebulization. This should be done as per the instructions given by your doctor. Keep them properly in a container enclosed in a separate plastic zipper bag. Then keep them all inside an insulated bag.


Carry useful medical devices that could come in handy during travel. Like inhalers with spacers.


Keep the nebulizer kit safely close to you. You can keep it in a backpack, or inside your pocket.


Clean and disinfect the nebulizer kit before and after the travel journey.
In case, you are using the nebulizer for the first time. Make sure to carry its instructions booklet for use and cleaning.
OTHER GUIDELINES
When travelling, always
Carry your identification card, medical information sheet, and health insurance card.
Be thorough with the details of location and contact data of a local pharmacy. This will come in handy during emergency incidents.
Stay calm if you happen to lose your nebulizer kit or medicines. Just get-in-touch with the local pharmacy and get them replaced quickly.
If you happen to lose your nebulizer and require immediate emergency treatment, then seek medical help immediately.
Aside from the above, find out whether the travel source you will be taking allows a nebulizer to be carried and used on board.
BEST NEBULIZER KIT FOR TRAVEL
When it comes to the best nebulizer kit for travel, there are fewer better devices than Medtech Travelite Nebulizer. What makes it a standout is it allows you to travel freely without tension or any other interruptions.
Medtech Travelite Nebulizer is designed to be used while travelling by any mode of transport. Whether you're travelling by air or road or rail, or sea, it makes for a perfect medical device companion.
FEATURES
Medtech's Travelite Nebulizer comes with a
 Fixed baffle. This helps to prevent the baffle from getting detached accidently. Else nebulization will not be possible without the medicine cup.
Flow controller. This ensures optimum flow.
All in all, it is a compact device that's ideal for those who suffer from respiratory issues like asthma, COPD, sinus, etc.

CONCLUSION
When travelling with a nebulizer, make sure to consult the manufacturer's manual or your doctor for any questions of concerns you may be having with it.

This will guarantee safe and secure nebulization when travelling.